Sbarro LLC, a leading global fast-food chain, which operates more than 600 restaurants across 26 countries, announces the appointment of Horeca Band Group Ltd., its new exclusive partner in the Russian Federation, Republic of Kazakhstan and Republic of Azerbaijan.
Sbarro has been operating in Russia since 1997 and is the most famous brand in the pizza segment. At present, there are 21 Sbarro restaurants in Russia and one in Azerbaijan. The Horeca Band Group plans to open at least two additional Sbarro restaurants before the end of the year and at least 300 restaurants in the next 10 years.
"Despite the difficulties within the Russian economy in recent years, fast food restaurants in general, and especially the pizza segment, have shown strong growth in Russia and have great potential for additional development," said David Karam, CEO of Sbarro. "We are confident that the new Russian team will bring Sbarro back to the leading position in the market."
"Sbarro's operating model is unique in the industry, combining high quality, fresh ingredients and affordable prices," said Vitaliy Podolskiy, co-founder of Horeca Band Group Ltd. "The Russian consumers have been familiar with Sbarro for more than 20 years, and I am sure that the new concept and menu developed for a new generation of Russian consumers will lead to the next stage of the Company's great heritage and success."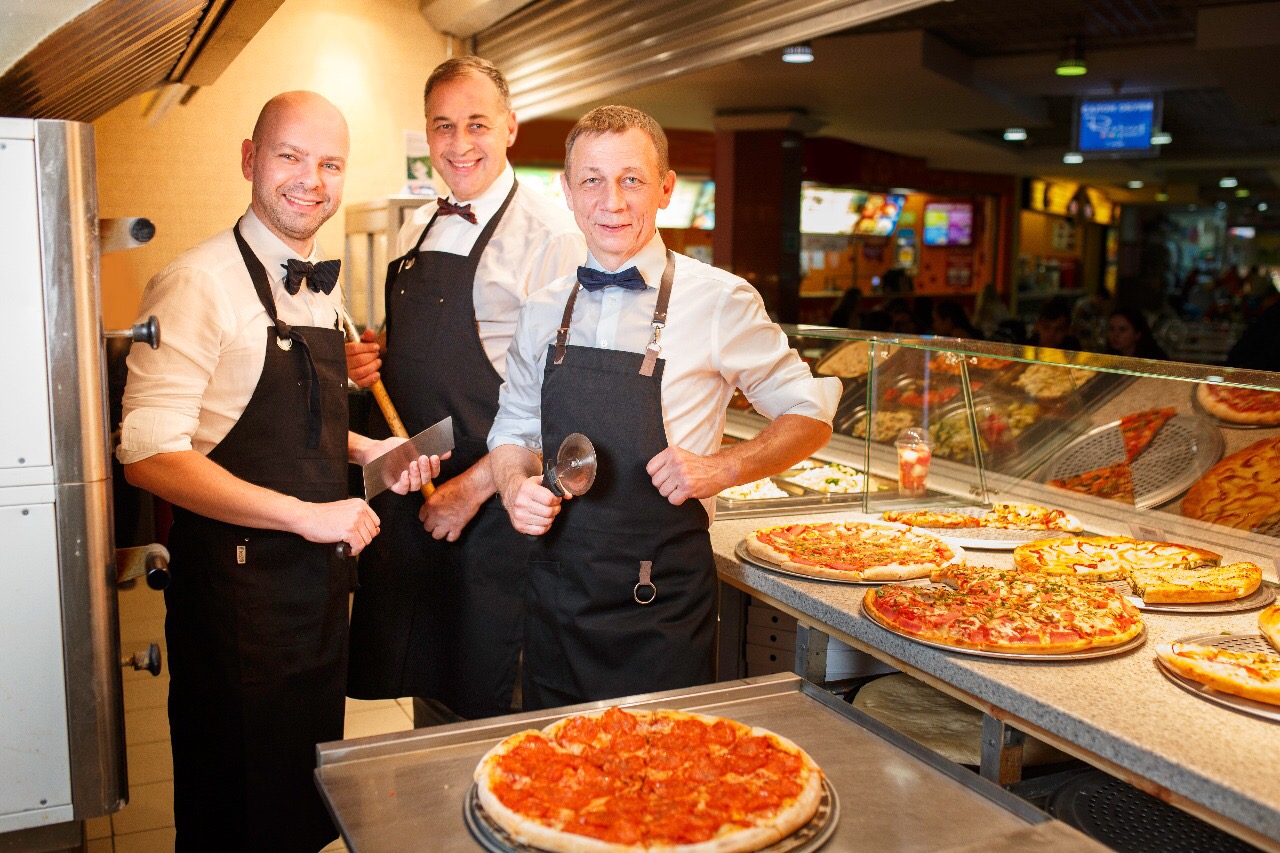 Horeca Band Group, LTD. Pictured (L-R) Ilya Skorohodov, Vitaliy Podolskiy, Alexander Volkov.